Adam Lankford is a professor of criminology and criminal justice at The University of Alabama. He is the author of two books and many peer-reviewed journal articles. Dr. Lankford's research has spanned the fields of criminology, psychology, sociology, national security, and international security. His findings have been cited by every major media outlet in the United States and international media from more than 40 countries.
From 2003 to 2008, Dr. Lankford helped coordinate Senior Executive Anti-Terrorism Forums for high-ranking foreign military and security personnel in conjunction with the U.S. State Department's Anti-Terrorism Assistance program. During this period, ATA hosted delegations from Armenia, Colombia, Georgia, India, Indonesia, Malaysia, Morocco, Pakistan, Tunisia, the United Arab Emirates, and Uzbekistan.
Dr. Lankford received his Ph.D. and M.S. in Justice, Law & Society from American University in Washington, DC and his B.A. in English from Haverford College outside Philadelphia, PA.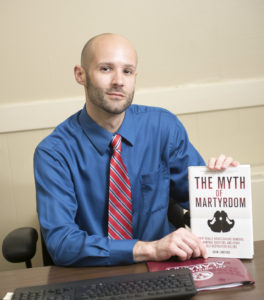 Dr. Lankford's Google Scholar page